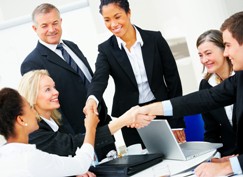 OUR FIRM
Clewood & Co. Chartered Certified Accountants is friendly and successful, UK based firm of financial accountants.
Firm was established in September 2004, and has grown steadily as a result of our commitment to creating and maintaining our client success.
We specialist in different types of companies in the UK.
Our aim is to provide excellent, professional services to our national and international clients.
And also to provide an informal, practical and personal service that goes beyond the traditional boundaries of accounting taxation.
We take pride in our honest, friendly, personal and accessible service. Our staff are there to assist and support you with any questions or problems that you may have on a day-to-day basis.
It is our aim that:
• You can always contact the person directly, who deals with your affairs, when you need to.
• You can always discuss your affairs in details and have confidence that your questions will be answered to
your satisfaction.
• We can visit you personally when you need us.
• An experience member of staff will always carry out your work.
• Your work will be dealt with promptly and efficiently and always to the deadline.
Whether you are in business as an individual, a partnership, an association or a limited company, we can give you the professional support you need and a quality of services.
We will be pleased to offer you a free initial consultation.